Meet Our Board President
December 11, 2014
We are so thankful to our Board of Directors, who support our mission every day. And we recently sat down with Laurel Harlin, our Board President:
Funny Bones Improv is based on the core belief that in order to heal, you must have a positive attitude. The Funny Bones Improv players bring this uplifting spirit to hospitalized children every week in New Orleans and Chicago, helping kids and their families maintain the positivity needed to fight disease.
As a psychologist and a mother whose child has been hospitalized, I know that maintaining hope and strength can be difficult. Funny Bones Improv strives to make this easier through their shows, during which children feel like kids and family's come together though laughter. Truly good medicine that lasts well beyond the curtain call.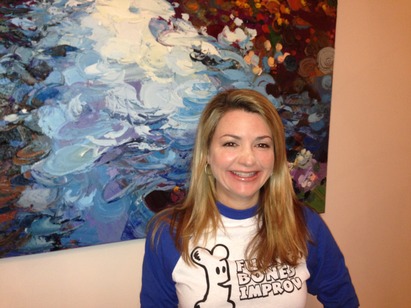 I support Funny Bones Improv because I firmly believe in the power of laughter on healing.